- COO PIXEL FEDERATION, s.r.o.
S Peťom Roškom som sa prvýkrát stretol ešte niekedy v roku 2015. Odvtedy sme spolu robili asi 10 firemných akcií – vianočné párty, letne offsity a tiež jednu veľkú Pixel 10-ročnicu. Každá jedna bola skvelá, dokonca sa Peťovi podarilo naplniť dohodnutý cieľ, aby každá akcia bola o kúsok lepšia ako tá predtým (a to je veľmi ťažké, keď už tá prvá super vypáli). Niektorí ľudia sú dobrí v prinášaní nápadov a niektorí iní zase v ich realizácii. Peťo však vie skvelo jedno aj druhé a to sa často nevidí 😊 .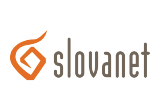 vedúci tímu marketingu Slovanet, a. s.
"Spokojnosť z našej strany je jednoznačná. Potvrdzujú to aj naše dlhoročné skúsenosti v rámci spolupráce pri projektoch a vzájomná dôvera. Všetky eventy boli nadštandardne zabezpečené."

Managing Director WOF EVENTS
"Či potrebujete event vymyslieť alebo zrealizovať na PR MGMT sa môžete vždy spoľahnúť.
K dispozícii prakticky 24/7, na každý problém je vždy riešenie, efektívna komunikácia a skúsenosti. To sú veci, ktoré sme my pri veľkom medzinárodnom B2B evente rozhodne ocenili."